Would you consider yourself good at sales?
If not, your interior design business can suffer.
You might waver on charging the rate you know you should charge to be more profitable. Or you might feel like following up is nagging.
The best interior design clients are willing and ready to pay professional rates. That's why they sought you out. You just need to guide them towards the right decision and help them feel confident in hiring you.
We recently interviewed Monique Nicole, an interior design business coach and the founder of Employee to Designer to chat about how to rock your discovery and sales calls.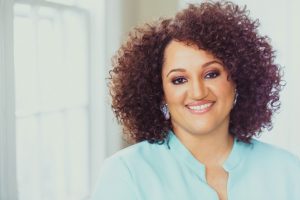 Intro to the interior design sales process
The interior design sales process is unique. Here's how it usually looks for full service and eDesigners.
Full service designers
Most designers include a consultation as part of the process, where they either tour the client's home (or commercial space) in-person or virtually to see the starting point, hear the clients goals, and make recommendations. Many designers charge for this consultation.
Before the consultation (which is usually an hour or two), there is usually a free discovery call. And after the consultation, the designer will send over the project proposal and follow up to close the deal.
eDesigners
On the other hand, eDesign services are growing in popularity. Many eDesigners sell flat rate packages directly from their website with no sales call required. However, they might also offer a short phone call for leads who need their questions answered before they're ready to purchase a service package.
12 tips for boosting sales as an interior designer
Get ready for lots of mic drops.
1. Get comfortable asking for the sale
Do you feel a bit sweaty when it's time to sell your services?
This is common.
"The biggest challenge with the designers I coach is asking for the sale," says Monique. "Just really being comfortable with, one, selling themselves and selling the value that they have to bring, but also when it comes down to it, being able to close the sale, and moving the client to the next phase in their process."
The only way to combat this is to just force yourself to do it. For example, a full service designer might say, "Are you ready to get started?" at the end of a consultation instead of something less bold like, "I'll send the proposal tomorrow."
2. Make sure you're doing short discovery calls
"It's really important to make sure that you have a discovery call set up. This is the investigation stage or interview stage," says Monique. "One of the things that separates successful designers from non-successful designers, is that a lot of times non-successful designers don't have a filtering process. They're not really asking the right questions and making sure that they're only taking on their ideal clients and not just anybody who fills out their lead form on their website."
Monique recommends that this call last between 15 and 30 minutes. You should be able to get the information you need during this time to move on to the next step. For full service designers, this is usually selling a paid in-person consultation. For eDesigners, this would be selling the appropriate virtual design package.
3. Kick off your discovery calls with an open-ended question
"It's like dating. You have to make sure that it's going to be the right fit for both you as the designer and the client," says Monique.
But where should you begin?
"I always ask an open-ended question first. I'll ask, how can I help you? Or, what do you envision for your space?" Monique says that this helps her uncover their expectations for working with a designer and their vision. She can follow up with clarifying questions to get all the right details.
4. Create a cheat sheet for your sales calls
If you struggle to remember all of the questions you should ask, then write them down.
"It's okay to have a template or a cheat sheet to make sure that you have a structure when you're doing your calls so that you don't forget things," says Monique.
Here are some of the questions she includes:
When do you want to have it completed?
Have you worked with a designer before?
Who will be making the buying decisions?
How long have you lived in your home?
5. Spot problem clients before taking on their project
Make sure to ask the potential client if they've ever worked with a designer. Monique says this is a "loaded" question, but in a beneficial way.
"Their answer will tell you how much hand-holding you might need to do," says Monique.
"It also opens up the conversation to if this prospect is going to be a problem client, and the issues they've had working with other designers. And so it really helps you to understand the mindset of the prospect and what it might be like if you were to work with them."
You can follow up if you hear anything concerning. For example, if there was an unsuccessful project, you might ask where things went wrong.
6. Give freely during the longer consultation
While not all designers charge for their one- or two-hour consultation, many do. And that's because you want to be compensated for your time. By charging, you can also give your best ideas away without worrying about giving your ideas away for free. By charging, you can free yourself to give a better experience.
"The consultation is the time for you to shine. It's the time to share your value, to share what you have to offer, and to really let the client know that you've got their back," says Monique. "Because clients like to work with designers who they can trust and who they have confidence in."
7. Set expectations on budget and timelines during your sales process
The sales process is a great time to clarify expectations and make sure that everyone is on the same page before the project even begins.
Monique explains, "They may give you a very unrealistic date. You sometimes have to educate them on lead times and how long things take and what their options are if they do want a quicker turnaround time."
8. Know what's an objective versus what's a lack of knowledge
You can't have a conversation about sales without bringing up objections.
People talk about objections as if there's some magic thing you can say to wave them away.
But objections are far more complicated than that. So complicated in fact, that many objections aren't even objections. For example, an objection around pricing might just be a lack of understanding of industry standards and misguided expectations.
"A lot of times it's not so much combating an objection, explains Monique. "A lot of times it's just educating the client on what's possible. And then that does the trick, that will help handle that objection that they might have.
9. Let go of unideal clients
When you take on your ideal clients and work with clients that you're designed to serve, your business is going to be so much more profitable.
Monique uses this analogy to explain just how important this is: "Money is a currency, right? It's fluid. If you hold onto your money, then it can't be fluid. You can't grow it, you can't multiply it. And it's the same thing with ideal clients. If you're working with clients and you're holding onto projects that are not profitable—meaning maybe the client is dragging their feet, or maybe they're just not able to make decisions or maybe they run out of budget and maybe they didn't have the budget for the project—it doesn't allow you the room and the capacity to take on your ideal clients that will bring revenue into your business and will help your business flourish."
10. Modify how you talk about budgets
You have to ask your client about their budget. That's a given. But if you just come straight out and say it, that can be a turn-off to people who aren't accustomed to talking about what's in their bank account.
Monique has a creative solution:
"The way that I teach my students and designers to really have this conversation, is to phrase the question in a way of, what are you comfortable with investing into this design project? And tell me what your high and what your low is. It's different than asking, how much money do you have to invest because it feels less personal."
And of course, you need to know their budget so you can educate the client if they're off base and stay within the budget once the project starts.
Monique says that talking about their budget "creates a space and an opportunity to have a real conversation about what it's going to take to create their vision from a budget standpoint, and if that's something that they're able to commit to."
When you frame it this way, it's easier to get comfortable with this conversation.
And when should you ask about their budget?
"That's usually the last question I'll ask, because it's a good entry question to close the call. Depending on what their budget is, that's going to dictate what I recommend to them."
When their budget or project isn't a fit, Monique doesn't hesitate to recommend them to another designer. This is also a great way to bring in referral revenue.
11. Use a CRM
"One of the things that I always recommend is having a CRM system that you use so that you can keep track of every prospect that comes in your funnel," says Monique.
A CRM (which stands for client resource management) is software that lets you track each individual contact, their contact information, where they are in your sales funnel, and any notes you'd like to add. Monique says, "I like Wix for a CRM because if you have a Wix site, it's integrated with your website. If you have a lead form on there, it will go straight into the backend of Wix, and you can create workflows, automations, so that you can send emails out automatically."
If you don't have Wix, you might try a simple CRM like Pipedrive or ClickUp. You can integrate it with your contact form directly or with Zapier.
12. Follow up with leads
"Sometimes no doesn't mean no. It just means not right now," says Monique.
Here are some of her best tips for following up:
Set reminders in your CRM to follow up with people at the right time.
Ask leads when to follow up with them. For example, if they're in escrow on a house, instead of guessing when to follow up, you can just ask them when they would prefer for you to reach back out.
Before you give someone a proposal, set a date to review it together. This way you don't have to follow up to ask their thoughts. You already have an appointment set.
Follow up after a discovery call or consultation 24 hours later. Follow up 3 times within a couple of weeks before putting them on your "not right now list." Then, follow up again in 3 to 6 months.
We hope these tips help you become a master at sales! At DesignFiles, we regularly source amazing content from the experts, so make sure you sign up for our free plan to stay on our email list and explore our tools.
DesignFiles has the best tools, content, and community to help you reach your interior design business goals. Join today.
Recent Articles