New year, new room?
We could all use some positive change.
2022 will see the continuation of trends begat by the pandemic: more time spent at home, more coziness, more unplugging (and less pointless hustle culture). 
We've pulled together the coolest interior design trends for 2022 to help inspire the work you do for your clients.
Top interior design trends for 2022 (and what they mean)
What's design all about in 2022? Being yourself and chilling out. 
In 2022, expect to see interior design trends that speak to people's desire for comfort, relaxation, and unique individual expression. That's why this year's trends see a return to more traditional furniture shapes, warm color tones, and little details that remind us of family dinners from decades past.
"White cabinetry is out and colors and wood tones are back. People want clean and simple lines and easy to care for options (which normally translates to timeless). We're doing a lot of mixing vintage with transitional. There's a very specific balance and formula to this design approach but when it works, it works!" – Lisa Graham, interior designer and DesignFiles member
1. Cottagecore
The cottagecore style can range from funky and homey to elevated and classic. In any case, people are craving a return to more traditional styles that will last. This is in direct contrast to the fast-paced, pre-pandemic life full of hyperconsumerism and throw-away trends.
Example: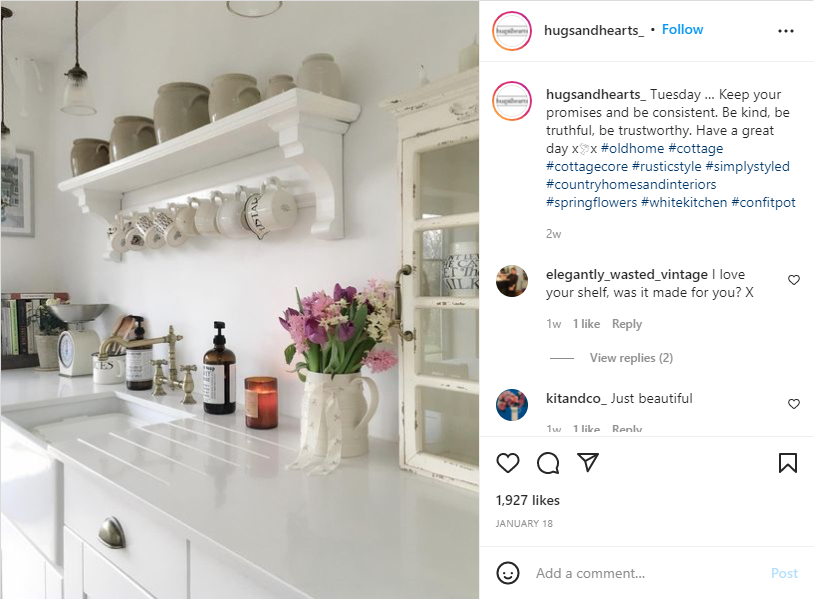 2. Grand Millennial
Grand Millennial refers to a mix of funky and eclectic patterns and finishes loved by 30-somethings blended with grandma's favorite traditional decor. This trend is all about bringing life and vibrancy to too-modern spaces.
Example: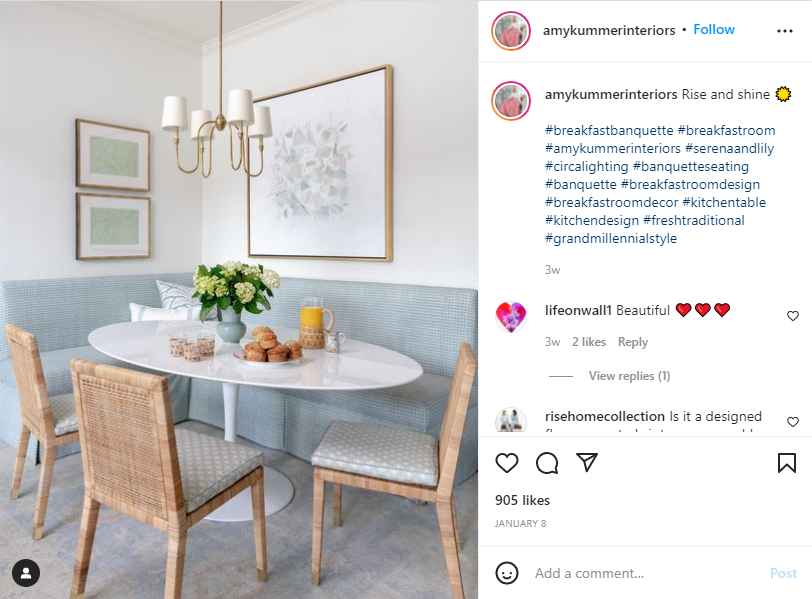 3. Curved furniture
Architecturally, curved bars and counters will be big in 2022. And with interior decorating, curved chairs, tables, couches, and rugs will win. Balancing all these curves with hard, modern lines will help designs avoid being too trendy or retro. Gen X, Millennials, and Gen Z are driving searches behind this well-rounded home trend.
Example: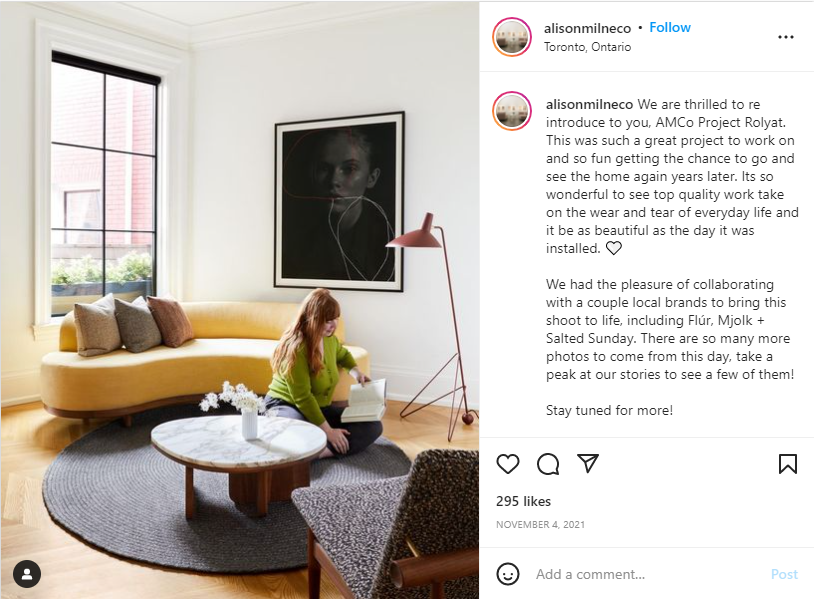 4. Spaces for emotional rest
Meditation rooms, meditation corners, art rooms, hobby spaces, music nooks…the list goes on. Interior design clients in 2022 are looking for dedicated spaces to rejuvenate at home and live their best life. Pinterest's annual trend prediction concurs, dubbing these spaces "emotional escape rooms."
Example: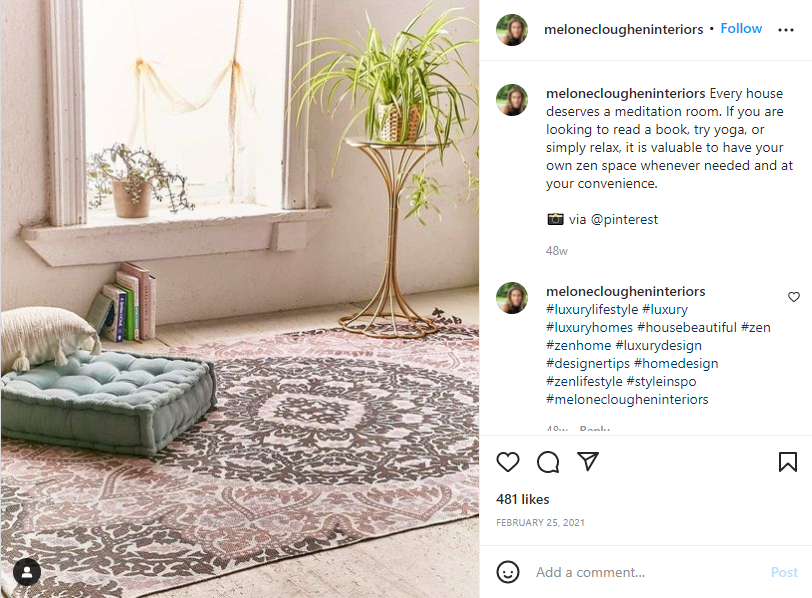 5. Yes to patterns
Bold prints and patterns are everywhere for 2022. Seems like people are eager to bring a little energy, interest and drama to their space. You'll see great options on everything from wallpaper, pillows, stools, rugs, flooring and more this year.
Example: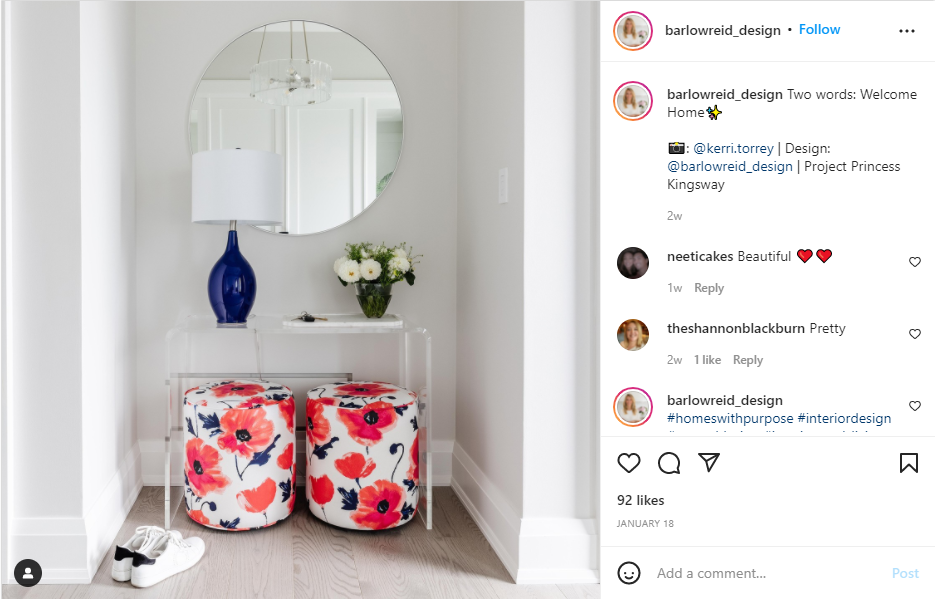 6. Warm, rustic, and wood tones
Gray is out. Wood, bronze, brass, mustard, and honey are in. Bring on the warm colors, supple textures, and lived-in details in 2022. 
Example: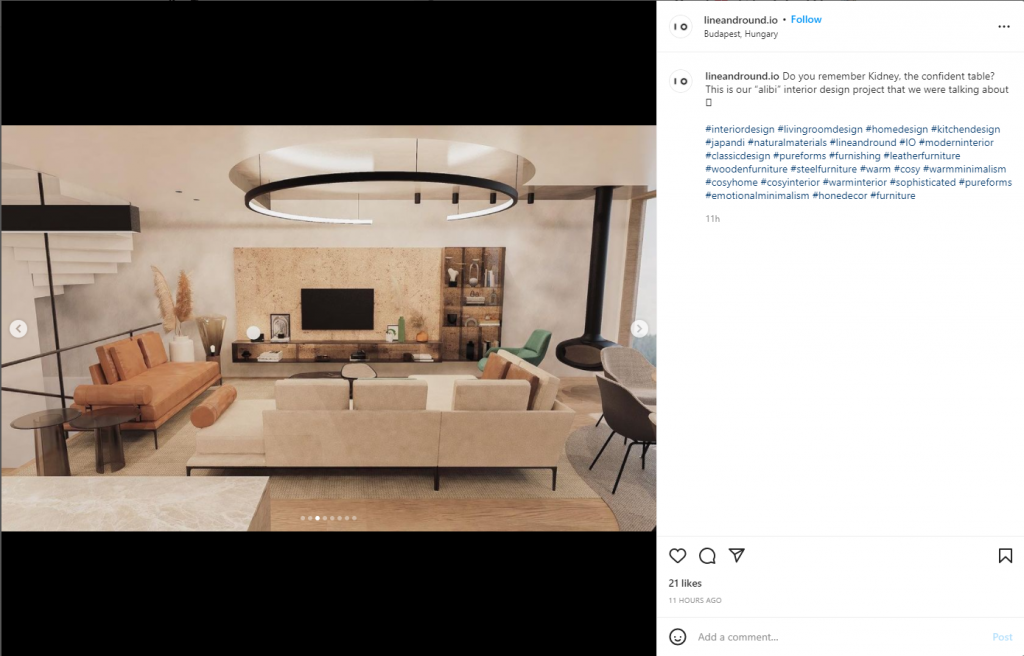 7. 70s color schemes
We've got warmth, patterns, and curves all rolled into one trend. The seventies design style is one of the interior design trends for 2022 that could skew too trendy, and not long-lasting enough for most clients. Unless your client will be into the seventies for years to come, this is a trend that might be best to use sparingly rather than going full hog.
Example: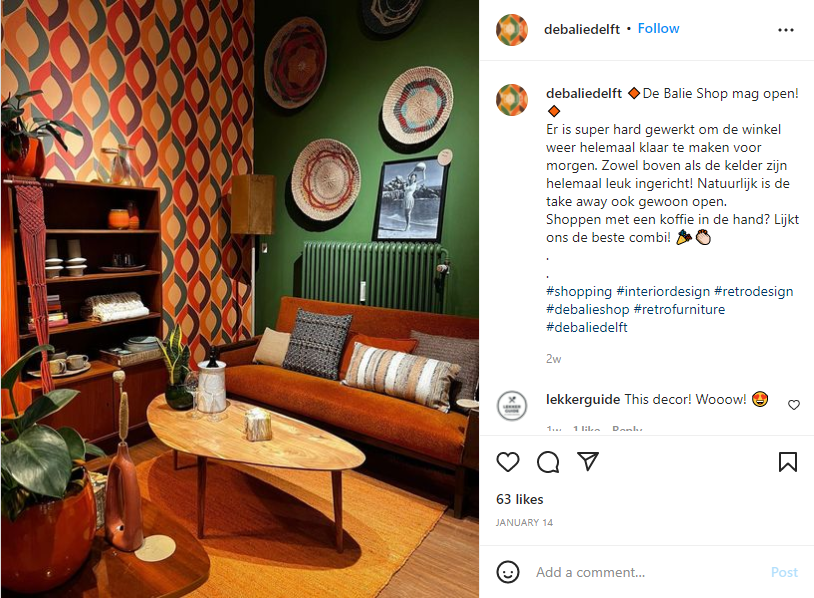 Be wary of trends
It's smart to stay aware of trends so you know what clients are looking for. But that doesn't mean you have to follow them. What matters most is creating a space your design clients will absolutely love for years to come. 
"I specialize in kitchens and baths and I really try to steer my clients far far away from trends and design their kitchen or bath specifically for them. Trends are what puts time stamps on your project. I want my clients to look at their kitchen or baths in ten years and love it just as much as they do today." – Amy Bazen Lienemann, interior designer and DesignFiles member
"It's all client-driven design— non-trends. Trend images are how people with no design knowledge start the design conversation, but when you start asking questions, you'll find no one really wants a trend. They want themselves." – Nicole Baxter, interior designer and DesignFiles member
DesignFiles offers the tools, content, and community that interior designers need to succeed! Sign up for DesignFiles.
Recent Articles